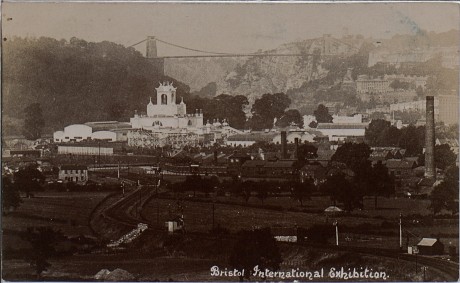 'It aims at being a great object-lesson of Empire and its meaning' BIE Daily Programme, 1914
Bristol International Exhibition opened in May 1914 promising to be '.a place of pleasure and delight', celebrating 'the resourcefulness and progress of Great Britain and her Dominions[KM1] '.  32 acres in Ashton Gate were transformed by palaces and pavilions.  It quickly became known as the 'White City' because of the plaster used on the temporary buildings.
The ambitious scheme went bankrupt within two weeks of opening.  It struggled on until the declaration of war.  Soon, 'Shakespeare's England' and 'Bristol Castle' became barracks for Bristol's 'Pals Battalion'.
Ad blocker interference detected!
Wikia is a free-to-use site that makes money from advertising. We have a modified experience for viewers using ad blockers

Wikia is not accessible if you've made further modifications. Remove the custom ad blocker rule(s) and the page will load as expected.