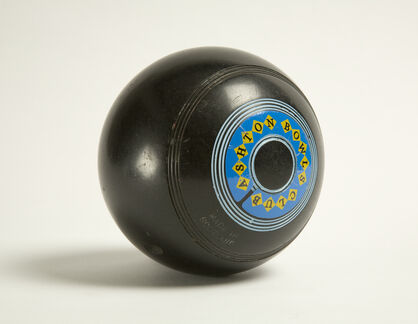 This info is on display in the Park Life ICT in Places Gallery
"... it will confirm its position as one of the most important local parks in Bedminster/Southville area and become a park that enhances the quality of life for local people, serving commmunity and recreational needs and enhancing the urban environment."
Bristol City Council Draft Development Plan, 2009
Greville Smyth Park was once part of the Ashton Court Estate.
During the mid-1800s, sanitation and overcrowding in Bristol became so insufferable that the need for public parkland became apparent. In 1881, Greville Smyth offered an area known as the Clift House estate (part of the Ashton Court estate) to the Corporation of Bristol. The area was renamed "The People's Park at Bedminster" and became the first substantial park created by the city. The next 30 years saw extensive development and many amenities were added but the park was simultaneously eroded by encroaching road and housing developments.
Greville Smyth Park continues to be a popular local community park, with recreational activities for all ages. Along with Bristol's other parks, it has its own local user group, 'FrOGS' (Friends of Greville Smyth Park) who have helped to revitalise the park. FrOGS have worked with the City Council on an improvement plan, which includes proposals for a new pavilion to house the bowls club, changing rooms for football, bowls and tennis, a community room and a refreshment kiosk. Many of Bristol's other parks also have their own dedicated groups working to enhance their local  urban environment.
For more information on FroGS visit their website or Facebook page.