Visitor comments
My father had an old Douglas motorbike and at the start of WW1 he joined up. In those days if you had a hores or could ride a horse you went straight into the cavalry however if you had a motorbike you could be put anywhere. My father was put into the front as a despatch rider. The Army bought his bike off him then gave it him back to use. My dad loved his Douglas, but eventually wear and tear took its toll and the army provided him with another 'army issue' bike, he hated it and never saw his beloved Douglas again.
From a conversation with a visitor who then went on to own a couple of racing (TT?) Douglas bikes.
Mike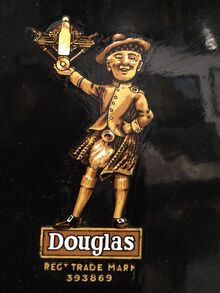 Ad blocker interference detected!
Wikia is a free-to-use site that makes money from advertising. We have a modified experience for viewers using ad blockers

Wikia is not accessible if you've made further modifications. Remove the custom ad blocker rule(s) and the page will load as expected.