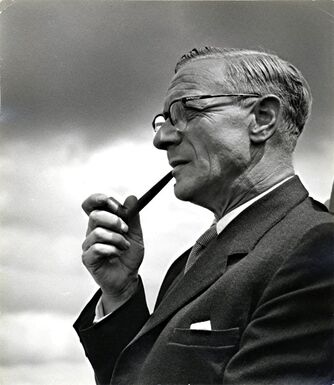 Sir Archibald Russell (1904–1995)
Archibald Russell joined the Bristol Aeroplane Company in 1925 when he was 21. He was involved in designing all their aircraft after that and took the lead in designing the Brabazon, Freighter and Britannia. He presided over the British contribution to the Anglo-French supersonic aircraft, the Concorde, including the development of the characteristic 'droopsnoot' nose, the fuel-handling systems and the engine air intakes. Russell retired in 1969, shortly after the British Concorde first flew at Filton.
Ad blocker interference detected!
Wikia is a free-to-use site that makes money from advertising. We have a modified experience for viewers using ad blockers

Wikia is not accessible if you've made further modifications. Remove the custom ad blocker rule(s) and the page will load as expected.