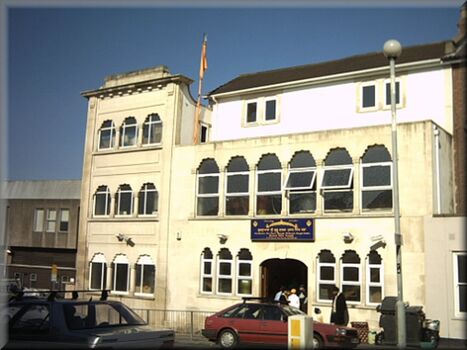 Sikh families living in Bristol came together in 1958 to pay the mortgage on a new temple at 8 St Mark's Road, Easton.
By the 1970s, a larger place of worship was needed, so properties at 71-77 Fishponds Road were acquired. These buildings, originally the offices of the Bristol Omnibus Company, were transformed into the Bristol Sikh Temple.
Also known as Shri Guru Nanak Prakash Singh Sabha Gurdwara, the temple has recently been refurbished inside and out. A large Diwan Hall, Langar Hall and Kitchen as well as dedicated classrooms and offices provide the Sikh community with a place to meet and worship.
Ad blocker interference detected!
Wikia is a free-to-use site that makes money from advertising. We have a modified experience for viewers using ad blockers

Wikia is not accessible if you've made further modifications. Remove the custom ad blocker rule(s) and the page will load as expected.