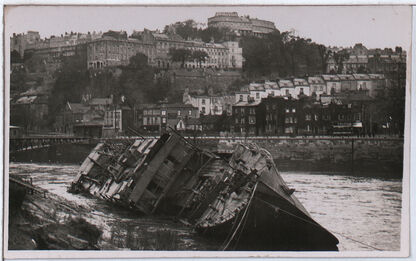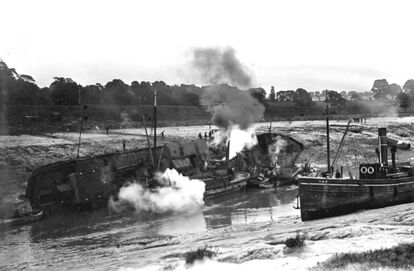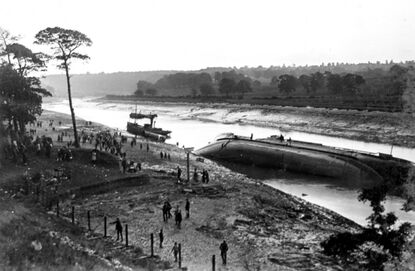 The wreck of the ss Ettrick in 1924 illustrated the hazards of the tidal River Avon, including its strong currents and shifting mud banks. The harbour has always been a difficult place for large ships to negotiate without specialist local knowledge and mistakes could be very costly. Bristol was partly superseded by ports like Liverpool and Glasgow, which are not tidal and therefore easier for large ships to reach, for this very reason.
Bert Gray was just a child when the steamship Ettrick ran aground but he remembered the incident in detail, '... everybody in Pill had a new pair of boots, 'cos that was what she had. And we'd done pretty well with sweets and chocolates and things, because that was ... her cargo.'
Ad blocker interference detected!
Wikia is a free-to-use site that makes money from advertising. We have a modified experience for viewers using ad blockers

Wikia is not accessible if you've made further modifications. Remove the custom ad blocker rule(s) and the page will load as expected.