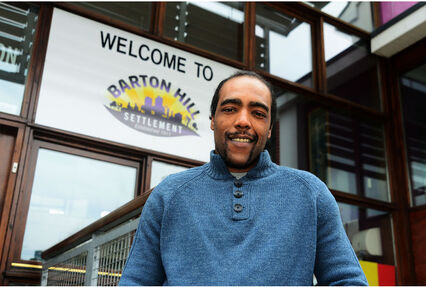 This person is on display in the Contributing Wrap in the People Gallery
(1989 - )
Ricardo was raised in Barton Hill in Bristol and has been working in his community since 2001, when he was just 13. In 2005, he first got involved with 'Community at Heart', where he sat on the board of directors representing the vote for young people. He later worked as a youth and community worker for the community group where he managed the youth forum and worked in St Phillips to engage young people with their local community.
He was nominated by the Department for Communities and Local Government to be part of the REACH programme, which encouraged African Caribbean men to become role models and advise the government on policy making. His work on the campaign was in his own words "about shaping policy so young black men in this country benefit from the opportunities available, so they can seek better employment prospects and a better future."
Ricardo has set up a business called Captured Talent which employs young people to shape business ideas within their community. Local entrepreneurs will be given the opportunity to test their products using a pop-up shop. The plan is to help them set up their own businesses, once they have established a reliable customer base. He hopes to use profits from the business to support, train and employ young people who are not in education, employment or training.
In 2012, Ricardo completed a Law Degree at the University of the West of England (UWE). The same year, he started a master's degree in Business Management working as a graduate trainee with Bristol City Council. Ricardo continues to voice his commitment to different people in Bristol. "Ultimately, I want to help all communities."