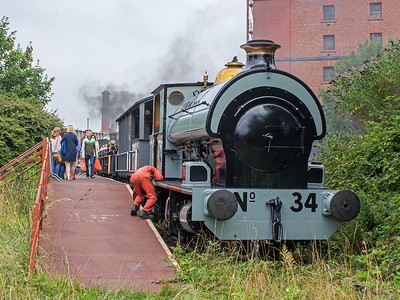 'Portbury' was built by the Avonside Engine Company Ltd at Fishponds, Bristol, in 1917.
This battleship-grey engine worked on the construction of the new Portbury shipyard during World War I. From there she was moved to Avonmouth Docks where she was often used to pull loads much greater than she was specified to carry.
Portbury is now retired from duty, but has been restored and now gives visitors the chance to ride on Britain's only dockside steam railway. You can see Portbury in the Engine Shed via a viewing window in the West Foyer of M Shed, (near the café) when not in use.
Ad blocker interference detected!
Wikia is a free-to-use site that makes money from advertising. We have a modified experience for viewers using ad blockers

Wikia is not accessible if you've made further modifications. Remove the custom ad blocker rule(s) and the page will load as expected.