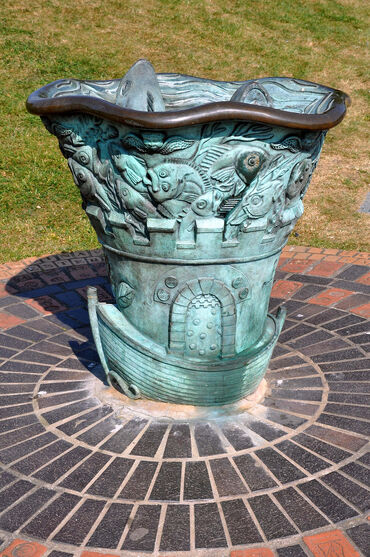 Ceramic model for a drinking fountain, 1992 by Kate Malone.
Public art brightens many of the city parks. Kate Malone, an artist-potter, presented this scale-model of a proposed drinking fountain to the Castle Park Public Art Committee. Inspired by Bristol's history, a full-size bronze version can now be found in the park alongside other works created by artists and the community.
Ad blocker interference detected!
Wikia is a free-to-use site that makes money from advertising. We have a modified experience for viewers using ad blockers

Wikia is not accessible if you've made further modifications. Remove the custom ad blocker rule(s) and the page will load as expected.