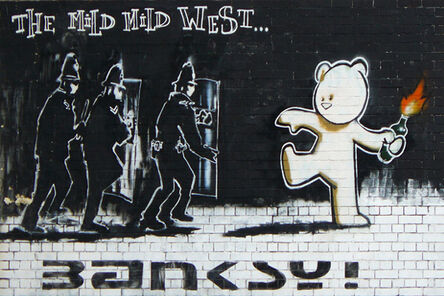 Banksy's urban art has a universal and timeless appeal, the bandit and folk hero fighting corporate culture. The wit and audacity of his work has made Banksy a household name, the most famous artist in the world. This alone would give him the credentials to be included in the list but his work also marks a time when the boundaries between high and low art have been challenged and blurred.
Ad blocker interference detected!
Wikia is a free-to-use site that makes money from advertising. We have a modified experience for viewers using ad blockers

Wikia is not accessible if you've made further modifications. Remove the custom ad blocker rule(s) and the page will load as expected.