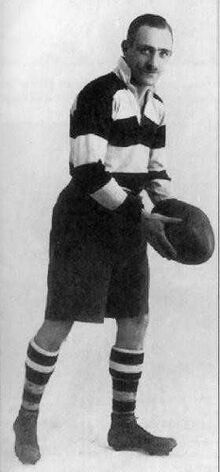 Leonard James Corbett (b. 1897) attended Fairfield School before joining Fry's, working his way up to be a General Manager.
Len was an occasional cricket player for Gloucestershire but rugby was his real talent.  He played for the Fry's first fifteen before going on to play more than 200 times for Bristol and winning 16 caps with the England Rugby team, which he captained in 1927.
He was forced to miss the British Isles Rugby Union Team Tour of South Africa in 1924, when Fry's could not spare him from his day job.