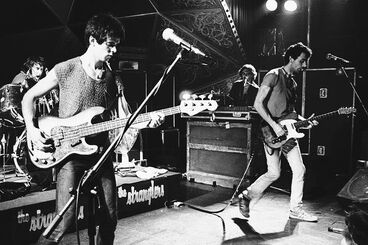 Jonny Kinkead started making Kinkade guitars in Bristol in 1976. He produces hand-made acoustic guitars, with occasional commissions for electrics. Generally, he will make about ten per year. Kinkade guitars cost between £1,500 and £5,000. Although Jonny prefers to leave the natural spruce, rosewood and mahogany woods visible, customers often have particular requirements; the Stranglers insisted on all-black guitars.
Ad blocker interference detected!
Wikia is a free-to-use site that makes money from advertising. We have a modified experience for viewers using ad blockers

Wikia is not accessible if you've made further modifications. Remove the custom ad blocker rule(s) and the page will load as expected.