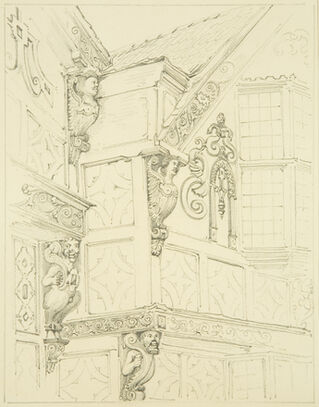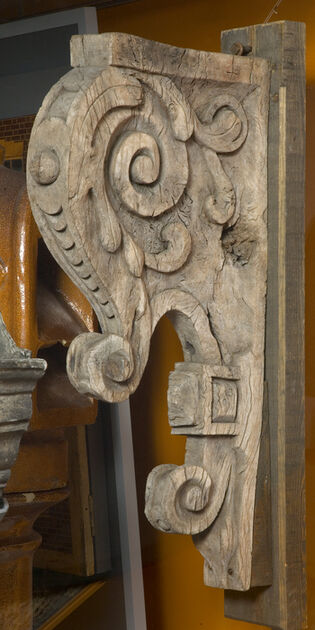 This info is on display in the Features section of Places Gallery
Wooden brackets like this were used to support overhanging upper storeys or 'jetties' of timber-framed houses. Many were decoratively carved with scrolls, animals and figures. This is one example of several brackets in the museum collection that date to the 1600s-1800s many of which were salvaged form old demolished houses and other buildings in the city.
Ad blocker interference detected!
Wikia is a free-to-use site that makes money from advertising. We have a modified experience for viewers using ad blockers

Wikia is not accessible if you've made further modifications. Remove the custom ad blocker rule(s) and the page will load as expected.