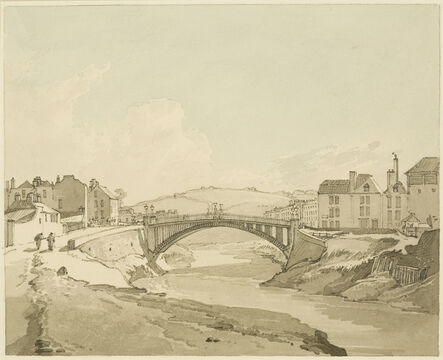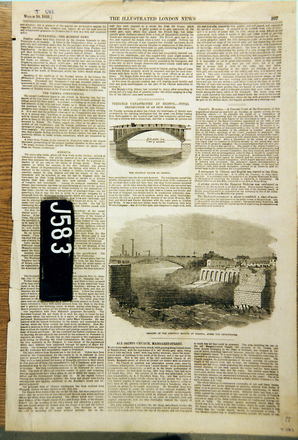 Two cast-iron bridges were built over the New Cut (dug 1804-1809): Hill's on Bath Road and Harford's on Bedminster Road. The Bath Road Bridge had long been questioned - it had already collapsed once during its construction in 1806, and rebuilt without amending the design. When the steamboat John collided with it in March 1855 the impact was devastating. It was a harsh lesson in the new art of cast-iron bridge building and cost two people their lives. Contemporary newspapers reported:
The force of the collision was so great that, notwithstanding the power of a very strong ebb tide, the steamer rebounded eight or ten feet, and the bridge immediately fell with a tremendous crash, carrying with it everything that happened to be upon it at the time of the occurrence. Of the extent to which life was sacrificed it is impossible as yet to speak with accuracy. Three or four persons swam to the banks, and were got out alive, but it is said that a woman with a child in her arms, and two ladies, who were seen struggling in the water, are missing, as also a little girl, who was seen close to the bridge, and who, it is believed, was upon it. Two carts were thrown by the fall, and one or two of the horses drowned.
Illustrated London News, 24, March 1855.
The present bridge was built in the 1880s with another alongside it in the 1960s.
Ad blocker interference detected!
Wikia is a free-to-use site that makes money from advertising. We have a modified experience for viewers using ad blockers

Wikia is not accessible if you've made further modifications. Remove the custom ad blocker rule(s) and the page will load as expected.