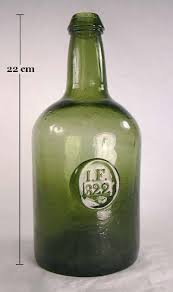 This display is in the People Gallery in M Shed
Henry Ricketts (about 1783–1859), glass-bottle maker
Henry Ricketts was a Bristol glass-maker who devised an innovative bottle-mould in 1821. His three-part mould enabled bottles to be blown to exactly the same size and capacity every time. It revolutionised production and energised the local industry. Ricketts set up his own bottle-making company which continued until 1923.
Ad blocker interference detected!
Wikia is a free-to-use site that makes money from advertising. We have a modified experience for viewers using ad blockers

Wikia is not accessible if you've made further modifications. Remove the custom ad blocker rule(s) and the page will load as expected.