This info is on display int he moving by public vehicle section in Places Gallery
The taxicab or hackney carriage is a vehicle which is allowed to ply the streets looking for passengers to pick up and although these were originally horse drawn they are now motorised.  In order to operate they must be licensed by the local authority and this was also the case earlier in their history as Edward Follwell Snr. and Edward Follwell Jnr were to find when they fell foul of the regulations in 1881.
The first horse-drawn hackney carriages plied their trade in Bristol in 1722, operating from the yards of some of the principal inns rather than from stands on the street. New regulations in 1749 gave local authorities the power to regulate the trade and the first regulated hackney carriage, or "coach No 1", appeared on a stand at the Exchange in 1783. By 1787, there were 20 vehicles in the city. Regulations were established to govern hours of service and a schedule of fares. There are also penalties for drivers refusing to go within a 10-mile journey.
In August 1881, hackney carriage drivers Edward Follwell Snr (of Brunswick Square, Bristol) and his son, Edward Follwell Jnr (of Upper York Street,, Bristol) broke the law. Having the same name, they used a single licence to cover both their carriages. Mr Follwell Jnr was fined 10s and both drivers were ordered to apply for licenses in their own names.
Today there are over 700 taxi drivers registered in the Bristol area.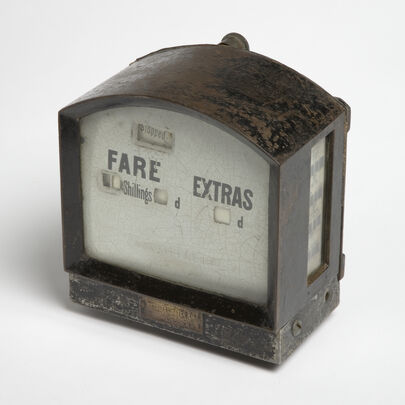 Ad blocker interference detected!
Wikia is a free-to-use site that makes money from advertising. We have a modified experience for viewers using ad blockers

Wikia is not accessible if you've made further modifications. Remove the custom ad blocker rule(s) and the page will load as expected.