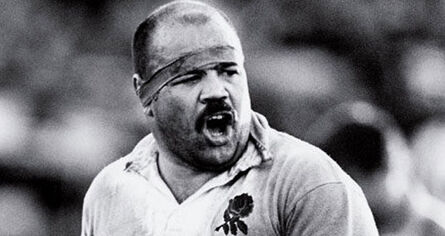 This person is on display in the Contributing Wrap in the People Gallery
(1956 - )
Gareth was born in Bristol on 20 November 1956 and went on to play prop for Bath Rugby, and later England. He gained his first cap for the national team in 1984 against Australia and made the England squad for the 1987 Rugby World Cup and the 1989 British Lions tour. During his three decade career Gareth developed a fearless reputation on the pitch.
Since retiring Gareth has had become honorary president of the charity 'Wooden Spoon', a charity that helps to improve the lives of disadvantaged and young children through sport. Since the Wooden Spoon's formation in 1983 the charity has raised £20 million and helped 1 million children and young people. He is also an ambassador for SOS Kit Aid, a green charity that, in association with the International Rugby Board, give new and used sports kit to youths in 20 countries in Eastern Europe, Africa and the South Seas.
He has also set up several successful businesses, including 'Headband Ltd', named after his famous headband that protected him from getting 'cauliflower ear' injury; 'Venatour', a sports based travel company; and the Bristol bar and music venue 'The Tunnels', which is located in an old train tunnel next to Bristol Temple Meads Station.