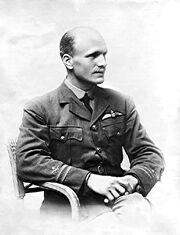 F rank Barnwell (1880–1938)
Frank Barnwell was the Chief Designer for the Bristol Aeroplane Company from 1911 until his death in 1938. He designed 150 aircraft culminating in the Bristol Blenheim. The multi-role Bristol Blenheim of 1936 was a tremendous leap forward in aircraft technology, and became the backbone of the Royal Air Force early in World War II.
Ad blocker interference detected!
Wikia is a free-to-use site that makes money from advertising. We have a modified experience for viewers using ad blockers

Wikia is not accessible if you've made further modifications. Remove the custom ad blocker rule(s) and the page will load as expected.