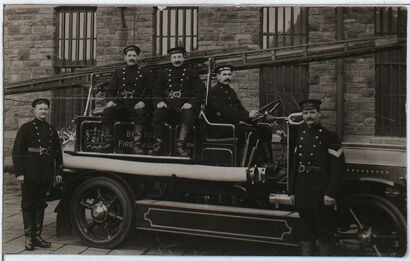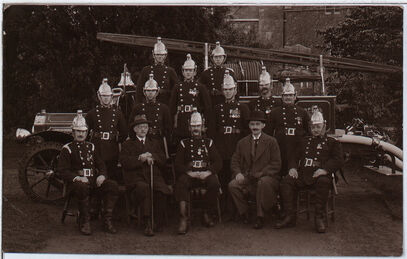 This information is on display in the moving by emergency vehicles section in Places Gallery
A catastrophic fire in Christmas Street in 1876 spurred the development of Bristol's municipal fire brigade. Four major warehouses had been destroyed and many other businesses damaged with an estimated value of £80,000 - about £16 million in modern terms. Until then, fire protection had been the role of insurance companies like Imperial and its brigade, founded in 1867. Their role was to protect property rather than life; they were staffed by part-time firemen who would leave their 'normal' jobs when the alarm was raised. In Bristol, nearly all the insurance company engines were kept around Nelson Street and most of the firemen worked locally. They received 2s 6d every time they had a call, so there were numerous false alarms! The engines were horse-drawn manual pumps, which needed lots of men to operate them. One of these engines could pump up to 116 gallons per minute, but could only be achieved with 36 men operating the levers. The engines didn't carry ladders for saving life; these were held by the police and wheeled by hand through the streets. In 1877 the City Council set up a municipal brigade and all of the insurance engines, except the Imperial's, were transferred, along with their men. The Imperial retained its engine and crew to attend fires outside the city boundary. However, in 1897 the city's boundaries were extended to include many outlying areas and the municipal brigade took over responsibility for fire fighting throughout.
Ad blocker interference detected!
Wikia is a free-to-use site that makes money from advertising. We have a modified experience for viewers using ad blockers

Wikia is not accessible if you've made further modifications. Remove the custom ad blocker rule(s) and the page will load as expected.