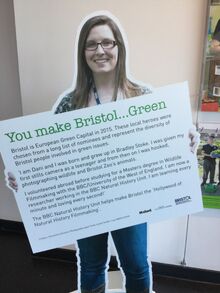 After three previous attempts to secure the prestigous title Bristol was awarded it finally in 2015. It is the first city in the UK to have won the status European Green Capital .
The correlating display can be found in the First Floor landing at the entry to the People Gallery. It celebrates ten Bristol residents who were prime movers in making Bristol a greener place.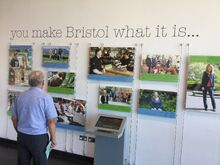 Organisations instrumental to with a vision of how places could be better are Sustrans, a sustainable transport charity/ The Centre for Sustainable Energy, Children's Scrapstore and Hartcliffe Health & Environment Action Group ( HHEAG ). The BBC Natural History Unit helps make Bristol a hub of Natural History Filmmaking.
Ad blocker interference detected!
Wikia is a free-to-use site that makes money from advertising. We have a modified experience for viewers using ad blockers

Wikia is not accessible if you've made further modifications. Remove the custom ad blocker rule(s) and the page will load as expected.