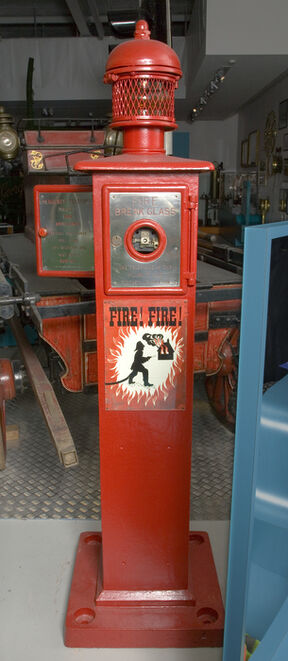 This information is on display in the Moving by Emergency Vehicles display in Places Gallery
Pillars like this were installed around Avonmouth Docks in the 1940s so that incidents could be reported quickly. They were mainly used by the Docks police, but fell into disuse when radios were issued in the late 1960s. It was manufactured by Reliance Telephones Ltd.in about 1940.
Ad blocker interference detected!
Wikia is a free-to-use site that makes money from advertising. We have a modified experience for viewers using ad blockers

Wikia is not accessible if you've made further modifications. Remove the custom ad blocker rule(s) and the page will load as expected.