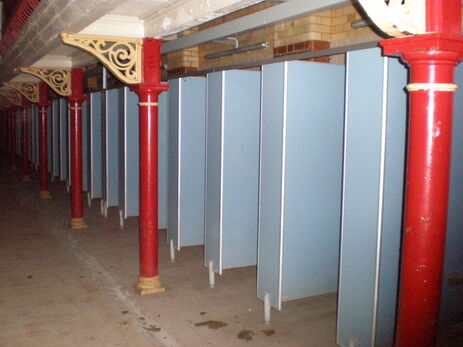 This info is in the Parks section of Places Gallery
A blue and pink melamine finish poolside changing cubicle from Bristol North Baths, Gloucester Road.  The baths were built in the 'Edwardian Baroque' style and opened in 1912 but were eventually closed to the public in 2005.
TD4469
Ad blocker interference detected!
Wikia is a free-to-use site that makes money from advertising. We have a modified experience for viewers using ad blockers

Wikia is not accessible if you've made further modifications. Remove the custom ad blocker rule(s) and the page will load as expected.