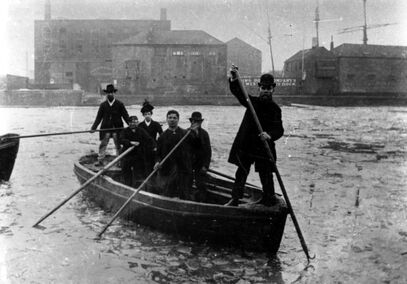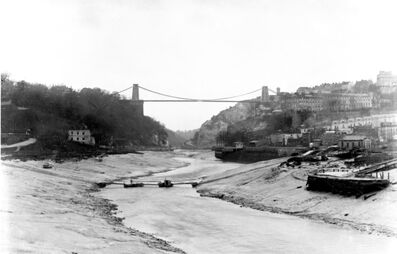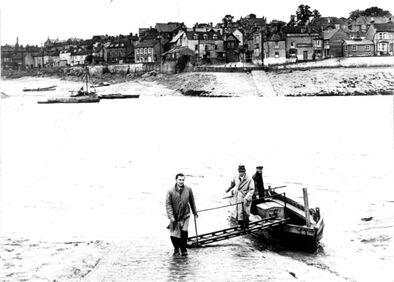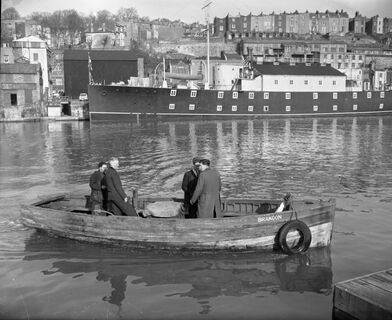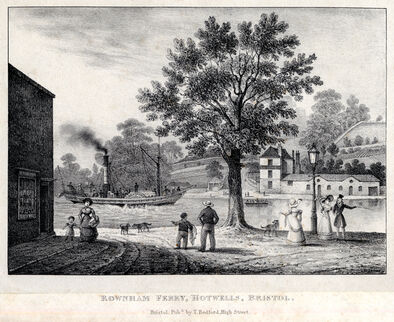 For many years, the best way to cross the tidal River Avon was by a series of ferries. The furthest downstream was at Pill, crossing to the Lamplighters Inn on the Gloucestershire bank, until it closed in 1973. Bridges have now replaced many of these.
In 1528 Thomas Alye claimed the right to operate a ferry at Rownham in competition with the long-established one run by the abbot of St Augustines. Alye undercut the abbot's prices in an effort to get the business, charging 1/4d (0.10p) for foot passengers and 1/2d (0.25p) for riders and their horses. The abbot took decisive action to stop this, sending his servants to seize the rival boat. Alye took his case to the Court of Star Chamber, where the circumstances of the seizure were debated; Alye claimed that the seizure had been carried out in a violent and riotous manner, whilst the abbot denied this. It appears that the abbot won the case, as the ferry remained in his hands, and later passed to the Dean and Chapter of the Cathedral. The fact that he was prepared to take such decisive action illustrates the importance of the ferry at the time.
Rownham ferry continued to operate until 1932, having been moved slightly upstream from its traditional location when new entrance locks for the Harbour were built in the 1870s.
Ad blocker interference detected!
Wikia is a free-to-use site that makes money from advertising. We have a modified experience for viewers using ad blockers

Wikia is not accessible if you've made further modifications. Remove the custom ad blocker rule(s) and the page will load as expected.