Muzzamil (Muzz) Lakhani came to Britain from Pakistan in 2003, to study physics and astrophysics at the University of Bristol.
Muzz is partially sighted and chose Bristol because of the support the University offers to students with disabilities. Muzz is an award-winning student. "The change of culture and a major university all seemed daunting at first. Yet I was determined to succeed."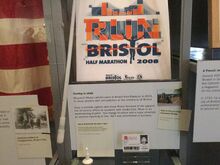 Ad blocker interference detected!
Wikia is a free-to-use site that makes money from advertising. We have a modified experience for viewers using ad blockers

Wikia is not accessible if you've made further modifications. Remove the custom ad blocker rule(s) and the page will load as expected.