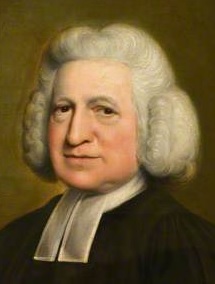 Charles first came to Bristol in 1739, shortly after his brother
John's arrival. He then lived in Bristol from 1749 to 1771 with his wife
Sally and all eight of their children were born in the city, including his
two famous composer sons Charles Junior and Samuel.
He wrote over 7000 hyms and is widely regarded as the world's greatest ever
hymn writer as well as the co-founder of the Methodist Church.
The family home at 4 Charles Street is owned by the New Room and is
available to visit; it is set out as it was in the C18th, including Charles'
study.
Ad blocker interference detected!
Wikia is a free-to-use site that makes money from advertising. We have a modified experience for viewers using ad blockers

Wikia is not accessible if you've made further modifications. Remove the custom ad blocker rule(s) and the page will load as expected.