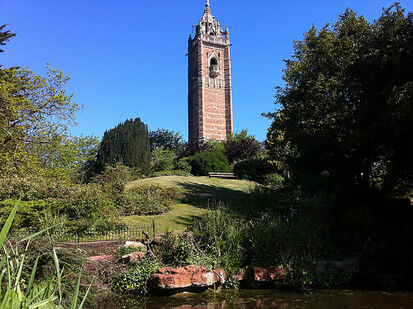 Cabot Tower, on top of Brandon Hill, was built to commemorate the 400th anniversary of John Cabot's voyage to Newfoundland. In 1497 he set sail from Bristol, in the Matthew, in search of a new route to Asia. Instead, he discovered the continent of north America. Opened on 6th September 1898, the Grade II listed tower was designed by the Bristol architect William Venn Gough and paid for by public subscription. It is made of red sandstone, dressed with cream Bath stone and inside there is a spiral staircase leading to two viewing platforms.
Ad blocker interference detected!
Wikia is a free-to-use site that makes money from advertising. We have a modified experience for viewers using ad blockers

Wikia is not accessible if you've made further modifications. Remove the custom ad blocker rule(s) and the page will load as expected.