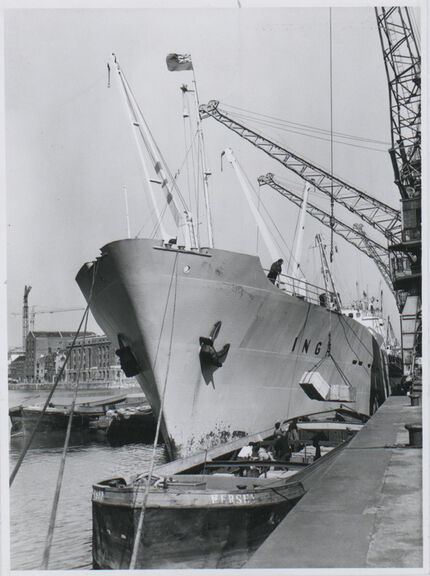 A barge is a type of flat-bottomed boat, and a lighter is a type of barge. While both were used to carry goods to and from large cargo ships, lighters tended to be used in the harbour while barges could carry goods much further afield.
Before the City Docks closed to commercial traffic in 1975, cargo arriving on large ships was often loaded onto smaller boats such as barges and 'lighters'. Some of these were 'dumb' meaning they had no sails or engines and would be towed by tugs, like the Museum's steam tug, Mayflower, to places throughout Britain.
Ad blocker interference detected!
Wikia is a free-to-use site that makes money from advertising. We have a modified experience for viewers using ad blockers

Wikia is not accessible if you've made further modifications. Remove the custom ad blocker rule(s) and the page will load as expected.